Bennett Springs Time Capsule
The Missouri State Parks system observed its 100th anniversary on Sunday and Phenix was honored to be part of the celebration.
To commemorate the 100th anniversary, the system commissioned a time capsule to be opened in 2117. Each of the state's 91 parks are represented in the time capsule by a variety of submitted objects. The deputy director of the parks, David Kelly, says, "There are lots of photos and letters to future directors or park superintendents, artifacts, patches. We put things in there like copies of our budget, copies of our social media stuff, cause we don't know what they'll be using technology wise then. It'll be interesting to look back 100 years on how we operated our system today. " (OzarksFirst)
The time capsule is located in Bennett Springs State Park, the oldest in the system, and features a custom Phenix Marble head piece.
The beautiful design was submitted by the State and engraved for us by the Monument Shoppe here in Springfield. The block was cut and hand finished at Phenix's fabrication shop and from there was delivered to Bennett Springs to be installed in time for the dedication.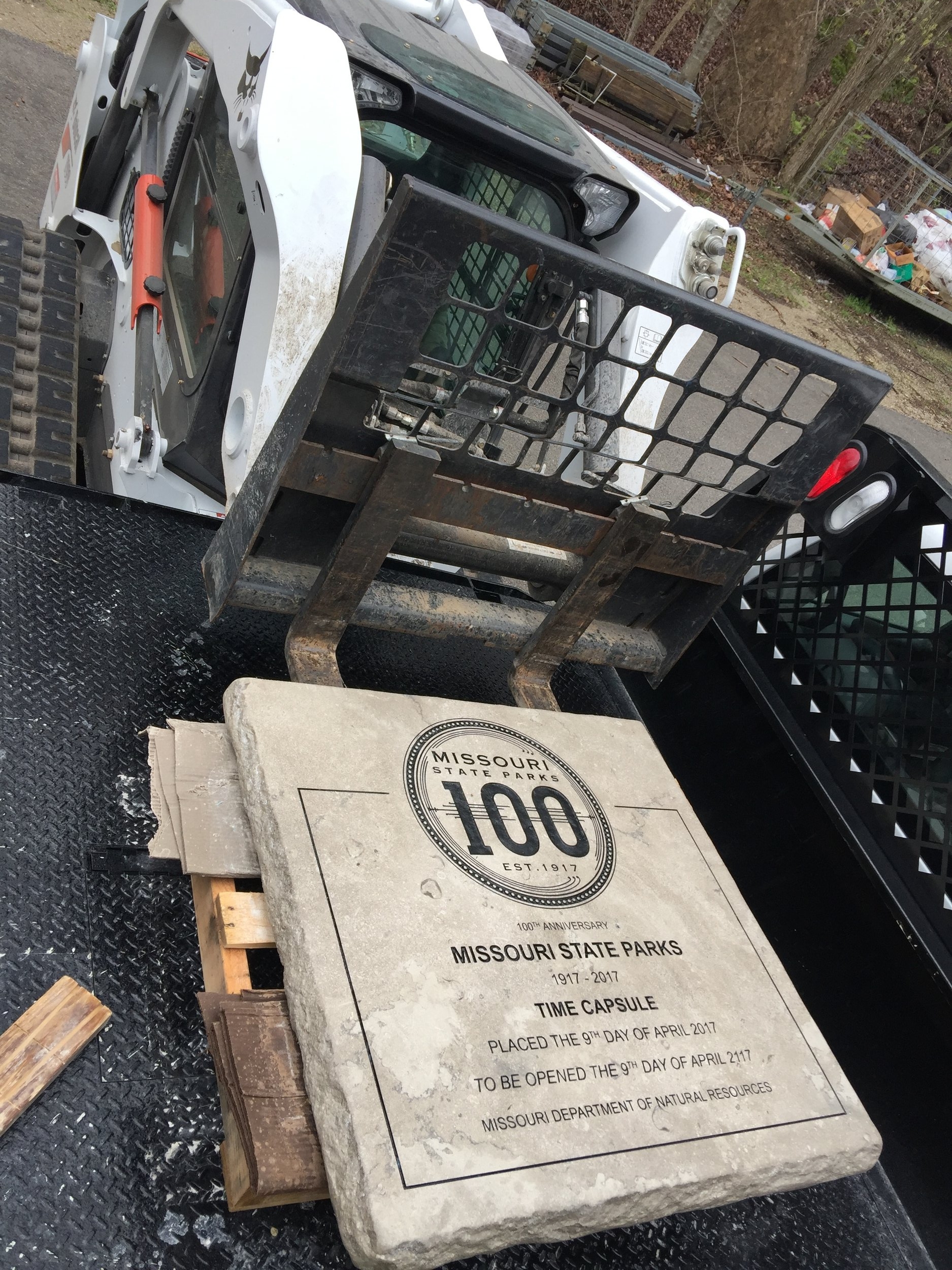 We have no doubt that the time capsule will just as beautiful 100 years from now. Phenix stone is strong and resilient, and if there is any doubt, a quick inspection of any of the numerous 100+ year old buildings constructed with Phenix stone will provide all the necessary proof.